Home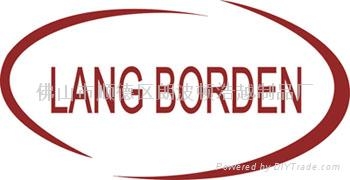 LANG BORDEN has invented the method of veneer splicing and has more than 20 years of experience in the production of glue threads ,veneer zig-zag splicing machine and veneer hand gluers. Today LANG BORDEN offers glue threads for all different applications. The threads are technically matching to the different production methods and heating systems of the any brand machines and are continuously being adapted to new developments in the machinery sector.
Whatever problem you have to solve in veneer splicing we offer a wide range of different types of glue thread and splicing machine for face veneers, constructional veneers or plywood core-layers.
Due to more than 20 years experience we are able to fulfill your requirements regarding temperature, viscosity and tear strengths of needed LANG BORDEN glue threads.
Company's name LangBorden Factory
Company's add Lecong Town,Shende Area,Foshan City,Guangdong Province
Legal Representative Jay Huang
Representative Jay Huang
Tel 0086-757-28831960
Mobile Telephone +86-13715431467
WhatsApp +86-13715431467
WeChat: +86-13715431467
Fax 0086-757-28902890
P.C. 528315
Website http://www.LANGBORDEN.net
E-mail 13715431467@139.com